[Column xs=12 sm=6]
Therapy assists couples (whether they're married or not) resolve conflicts and build a more enriched and satisfying relationship. Many couples come to counseling seeking more love and intimacy, better communication, and a more satisfying sexual relationship. Couples therapy helps to create a neutral space to explore charged issues in the relationship with the help of a therapist. Common issues include threats of divorce, communication problems, infidelity or cheating, sexual problems, issues with money, drug and alcohol use, work commitments, lack of emotional intimacy, power struggles, and parenting or family problems. Couples therapy may be as brief as 3 to 5 sessions, or continue for months. Many couples; however, can reach their goals and gain the tools they need for lasting change in as little as 8 to 12 sessions.
Our Couples Therapist are:
Lenn G. Arrington, L.P.C.
Maureen T. Forston, Ph.D.
Michelle M. Morris, Ph.D.
Daniel L. Rose, Psy.D.
Julie P. Rose, Psy.D.
Dolores D. Tarver, Ph.D.
Dave P. Walker, Ph.D.
Linda A. Wilson, Ph.D.
[/Column]
[Column xs=12 sm=6]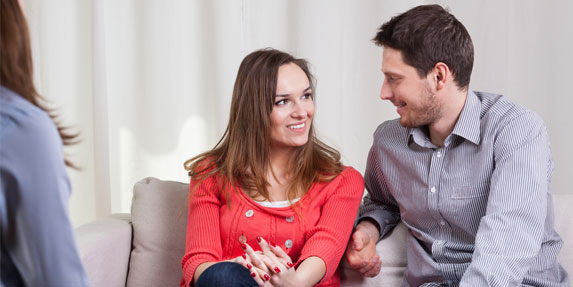 To schedule your first appointment, please follow the instructions here and you may call our office at (706) 653-6841 if you have additional questions.
[/Column]